When everything came to a pause..
I remember feeling frozen the first week of lock-down and slightly overwhelmed with all that was happening around the world. Covid had come to Ireland what felt very suddenly. On reflection, with just 24 hours notice of my children's school closing on March 13th, that all schools were to close, that we had to stay at home, it certainly was alot to take in. We were all in for a new way of living like we've never experienced before.

Corporate & Individual Gift boxes – The Wellness Circle
The juggle..
With family in France and Spain, my Aunty is on the front-line in Madrid, we were hearing very sad news. I felt a real strong need to 'switch off' from the noise. There were endless daily whatsapp messages with all  good intended parent schooling advice. It became too much. Which advice to take? Putting my kids happiness first and pausing my work helped hugely to find new ways that worked for us as a family and helped create space.  I felt a huge weight off my shoulders!
After two weeks of this new reality and feeling calmer, my mind went back to working out how I could continue to work.  I found myself thinking about what I was 'normally doing' at that moment in time, with the occasional jump that I was supposed to be somewhere else! I began to think about possible ways to adapt my Wellness Services offering. The very week of lock-down, I would have been starting 'Onsite Corporate Wellness' with new clients in Dublin.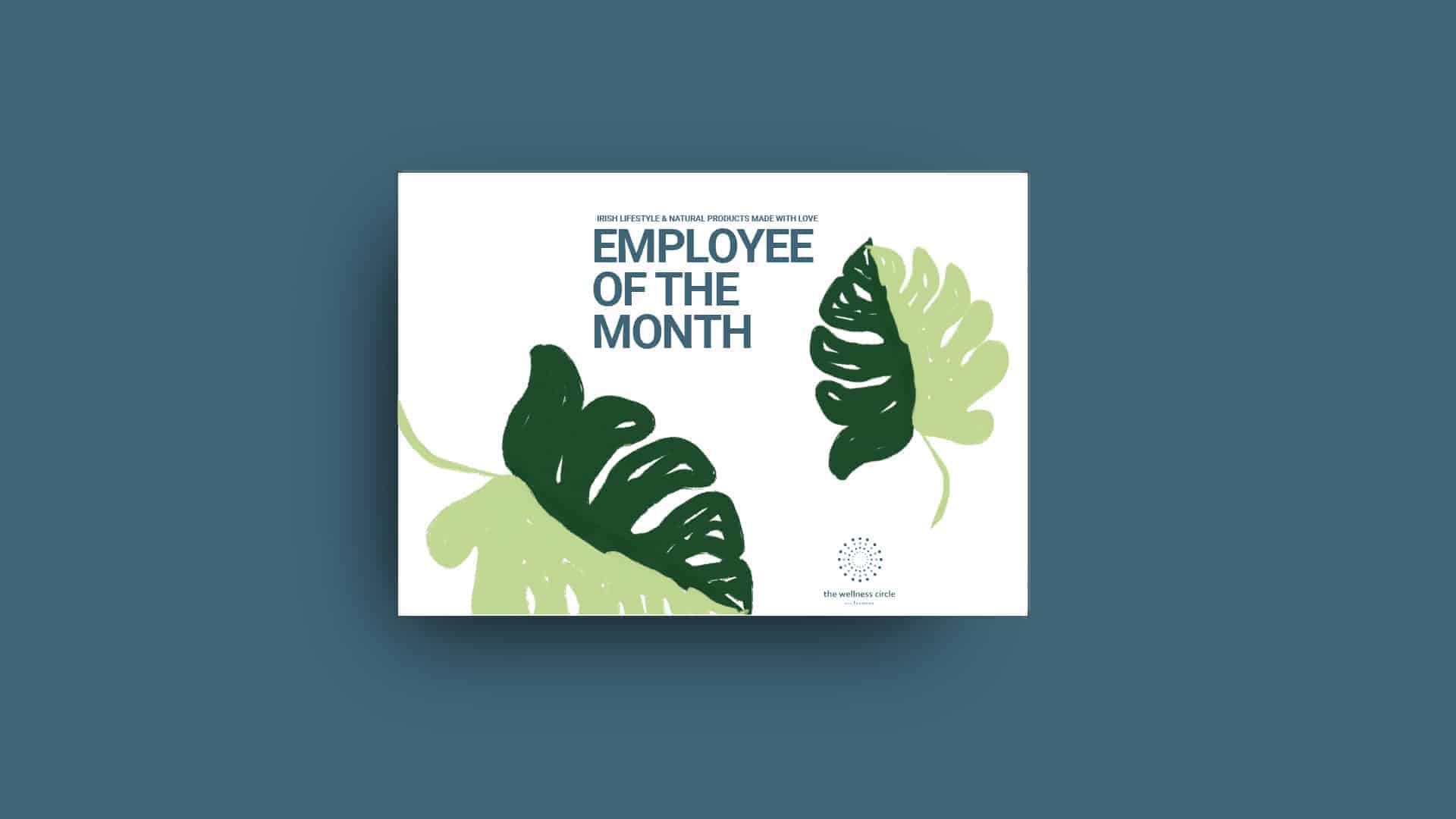 Corporate & individual Gift boxes for every occasion – The Wellness Circle
Aligning an idea to support local business..
'The Online Space' became very busy and it was important to me to keep true to my values in my new offering and not to just to adapt half-heartily.  The idea of 'Wellness Gift boxes' to promote self- care rituals was inspired by my own experience of the huge comfort  I got of keeping life constant and practising self-care rituals daily. They  helped greatly to create calm during this uncertain time. Small rituals of making time for a cuppa with a nourishing treat or lighting a candle or simply reading some inspirational words and enjoying creativity, getting outdoors daily was so uplifting at this time.
I've always wanted to have a shop,  I love markets and grew up visiting them overseas every summer,  but for now that will have to wait! So when I was asking during a Zoom meeting why I wasn't selling online by a lovely lady called Mary Mc Kenna, it gently pushed me to form these 'Irish Made Gift boxes'. I researched the idea and noticed there were no Wellness Gifts as such for the Corporate market. This came alongside with the launch of a my new E-commerce website.
Each box contains natural beauty and clean lifestyle products adapted for Men & Women. There are 'Corporate Gift- boxes' for Employers to mark 'Employee of the month' or to just say thank you. They help mark a Special occasion e.g birthday, New -born baby, Employee of the Month.
Irish Made..
I felt a strong desire to support local Irish made producers during this time. It was really so lovely to experience the collaborative community of small Irish producers and support unfold. I have now collaborated with over 18 Irish producers to create 6 Gift- boxes, including the beautiful packaging and branding also locally sourced.
YOU WILL FIND EACH BOX HAS SOME INSPIRATIONAL WORDS AND QUOTES TO HELP YOU  PRACTICE SELF-CARE DAILY.
Corporate & Individual Gifts – The Wellness Circle
Guilt – Free Self-care Time!..
When I looked around my home, I noticed all the beautiful lifestyle and Irish made products that were dotted around.  All aiding in relaxation and nourishing the mind and body in some form; candles, essential oils, creams, healthy treats or perhaps an object just giving you Joy to look at. I believe by creating beautiful Spaces and small daily self-care rituals they help hugely in keeping us feeling strong. The simple act of taking time to enjoy relaxing or uplifting scents or creating a beautiful space when you work, letting go of items you don't need. I know for me if I sit at a cluttered desk, I don't have clarity.
Like stepping stones forming daily self care rituals helps build to an overall sense of Well-being. I found myself enjoying more baths to aid relaxation, I had more time to indulge in better skin and hair-care regimes, experimenting with my girl on making masks! For distraction and equally to help with relaxation, we created a 'Home-Spa'. It included Spa menus, foot-baths, massage, it was so lovely! More than ever, I found my time by the sea offered a welcoming calm and reminder as sea changed daily that this strange time would pass. It was like a comforting hug.
I'm also delighted to have launched a 'Spa Consulting Service' globally to help 5 star Spa's stand-out. More than anything I missed visiting all the wonderful Irish Spas and I'm delighted their doors are open again.

Helping Spa's Stand-out -The Wellness Circle
Supports
As I went about enjoying some creative time with the kids, new ideas started to form, new possibilities. I kept in touch with my business networks 'LEO DUBLIN', 'IIBN', and graduated from my 'Thrive Programme' with 'The Entrepeneurs Academy',  a wonderful supportive group. I enjoyed the virtual 'LIFT' round-tables helping me to reflect more on my new direction of my business.  These groups helped keep me connected with others and my learning. It was also reassuring to hear everyone was feeling a huge roller-coaster of emotions.
WITH THE NEW WAY OF WORKING, I FEEL EMPLOYEE NEED EXTRA SUPPORTS TO HELP LOOK AFTER THEIR MENTAL AND PHYSICAL WELL-BEING. 
Workplace absenteeism in Ireland is very high when it comes to stress related illnesses. I think now is an ideal opportunity for Employers to see what they can do to support their employee's Well-being. For many employees there have been lots of positives that have come from 'Working from Home'. No commute, slowing down more family time. I read recently that 60% of people will choose to continue working from home in Ireland but of course there are many challenges. I hope my new Gift boxes offer Joy to employees.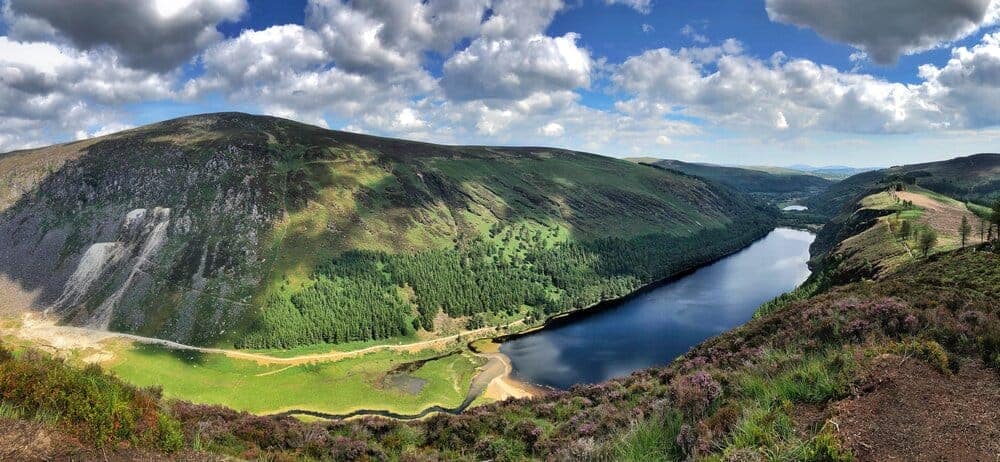 Nature fix – Wicklow Lough Tay
Nature fix..
For me, once I made that decision to turn of the outside noise, life got much easier and by focusing on our Health as a family. We created Space daily to go outdoors first thing in the morning, enjoying daily swims on the beach and 'what's cooking' and family meals became the highlight of the day! We had family parties to keep spirits high and I got to slow down and really enjoy more creative projects with the kids, drawing, vegetable planting, natural dying, lots of lunches in the sun during our early summer!
This time has allowed me to reflect on my business and what's really important to me. There are so many wonderful things happening around us today. I think more than anything 'Covid' has highlighted the busy way we lead our lives, what's really important to us and going forward. Perhaps we will make life changing decisions or hold on to some new found ways of living and enjoyment.
Thanks for reading and do drop me a line here if I can help your Staff reward Programme.
Yasmina
The Wellness Circle